11 tags
Andrea Rangel
I'd like to introduce you to one of my favorite knitters in the PNW, Andrea Rangel. I met Andrea very soon after I moved to Seattle in 2011, but I'd followed her career for years before that. I've always loved her aesthetic, which is rooted in practicality. Her commitment to wearability is verified every time I spend time with her—she is often clad in multiple handknits,...
11 tags
Nederlands
Travel is a soul-bolstering, character-building endeavor, that's a given. I happen to delight in one of the more frivolous side effects, the opportunity for wardrobe expansion and sartorial inspiration. A recent trip to the Netherlands meant plunging headlong into a situation that could only be called gezellig, a Dutch word that encompasses a feeling of well-being that comes from seeking...
8 tags
RFF 2013
As a hand-knitting designer, I usually admire fashion from afar. There is something esoteric about couture that makes a humble DIY enthusiast feel solidly on the other side of the velvet ropes. Not so in Iceland, where I recently attended HönnunarMars and Reykjavik Fashion Festival, two effusive, egalitarian celebrations of Icelandic fashion and design, especially items made with local...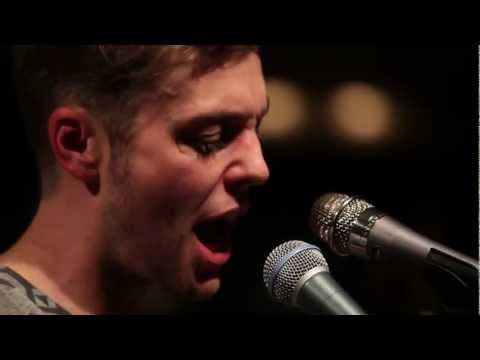 11 tags
If anyone can peer pressure me into participating in a fashion blog, it's these two! Ragga and Stephen are two of the liveliest, most exuberant people I know and I have a daily pity party about the fact that I only see them a handful of times a year. We live in very different cities but we all love having fun with what we wear, so Ragga had the brilliant idea for us to start a Tumblr where we...
8 tags
Hat Love
Hello! It's almost November and I'm in the Windy City for Vogue Knitting Live, one of my very favorite knittish happenings. I love Chicago, and I love exploring it on foot. I especially love its blustery reputation because it all but REQUIRES a hat!  How many times have you heard someone declare, "I'm not a hat person"? I've always found this idea ridiculous,...
Iceland, day one
Well. I have been back from Ísland for three weeks now. You may have already watched my ebullient haul videos, but I've been putting off writing an actual blog post. I don't know why, exactly, it could be because I'm really and truly sad that this wonderful visit is behind me now. I have so much to share, I'll be breaking this into several posts and you can be sure that I...
8 tags
Ticking Cowl
When Jared Flood asks you if you're a Wool Person, you say YES! Kidding and Ghostbusters references aside, I am over the moon to share a little project I came up with using Loft, the gorgeous fingering weight wool from Jared's line Brooklyn Tweed. I've long been a fan of Jared's and I'm honored to be a sometimes collaborator. I styled the first Wool People...
Lincoln Woods
Wes Anderson's Moonrise Kingdom opened this past weekend. While I haven't seen it yet, I already know that I'm going to love it. Besides being a devoted fan of this aesthetics obsessed auteur, the film was shot in a location that is very dear to my heart. Seeing my beloved Rhode Island Lincoln Woods in the trailer is a surreal feeling. To know that a director I admire so much...
Midgard
It is APRIL, how did THAT happen?! We are firmly entrenched in 2012, and I am excited about the travel filled summer ahead of me. This month I'll be visiting Atlanta for Stitches West, then San Francisco for the very first time. I don't have much of an agenda there besides eating and seeing yarny friends. June of course means TNNA, a sort of summer camp for professional knitters. I...
9 tags
geek girl
This post has been sitting in my draft pile for eons, probably because I'm afraid to write it! Writing about a favorite writer is all kinds of daunting, and not something I do often. Exactly 166 days ago, I saw Jane Espenson speak at the first Geek Girl Convention. This happened right on the heels of the day I discovered that the Hellmouth is in fact Los Angeles.  It's been a good...
Wellspring
Greetings! It's been a while, hasn't it? I've fallen silent because I've been fervently working on a new project. As you might know, I'm the new Creative Director at Skacel Collection. In addition to design, social media and yarn development, one of my major missions there is to spread the word about the fabulous yarns that live alongside the famous addi Turbo...
Happy New Year
This year, I'm celebrating Chinese New Year. It is the Year of the Dragon, the year I turn 30 (along with Vogue Knitting magazine, I'm in FANTASTIC company) and the year that I truly began my duties as Creative Director at Skacel. My skills were immediately put to the test planning for two of the hottest industry events, the third Vogue Knitting Live in NYC and the biannual TNNA show...
In Lieu of Snow
UPDATE: As though on cue, the darling Ragga Eiríksdóttir reminded me that today, DECEMBER 15th, 2011, is the last day to get Early Bird Pricing on the Body, Mind + Lopi retreat that Stephen West and I will be teaching in gorgeous, enigmatic ICELAND. I cannot WAIT for this excursion and I am busily plotting a mini-collection to shoot with Stephen while we're there. Hope you can join us!  I...
Bookworm
I recently moved into a new house. Moving twice in one year, not so  fun. Getting my very first dedicated crafting space? Extremely fun! The very first thing I did was unpack my most used, most loved craft books. I usually arrange by height, but this time I tried something new, something borrowed from one of my favorite yarn shops, Purl Soho. Even though I'm 3000 miles away, I consider it an...
La-la-land
Hello! It has been extremely busy here at Bricoleur Knits (btw, I will finally explain the blog name this weekend). I'm delving into my new job as Jr. Creative Director at Skacel! It's so exciting to join a family business that just happens to make some of the best knitting needles on the market. Most knitters don't even realize that they ALSO distribute many fine European...
Teeming Masses
I've been putting off this post, hoping it would coalesce into something more intelligible, but I am realizing now I just have to go for it… I have been admiring Joseph Gordon-Levitt's media mash-up project hitRECord for over a year now, so when I heard he was bringing a live show to Seattle, I jumped at the chance to see him live and learn more about the endeavor. Beyond...
References
I was so very lucky this week! I had a chance to hang out with Mary Jane Mucklestone, a lively, accomplished, totally inspiring knitter/designer/stylist/all-around fibrous lady. It was great to hear all about her upcoming book projects and to share our thoughts on styling, a shared passion (see pictures from our visit to Earthues here). I had to laugh when I saw her arrive—we were both in...
A Thing of Beauty
What a weekend for the humble sock! Last weekend, Doug and I ventured to Portland, Oregon to attend the second Sock Summit and visit friends. Our farmer friend Caitlyn took us to Sauvie Island where we swam in the Columbia and ran into the wheat fields. The lovely Leethal put us up for the evening and we had a great time getting accidentally drunk on delicious Hair of the Dog beers. A...
Falling in love again
I've always had a hard time answering the question "Where are you from?" Truth be told, I've lived so many places I'm not even sure I HAVE a hometown. My family is based in New England, Texas and Washington, D.C. and since my father was in the military I've lived in Japan, Europe and all over the East Coast.  The wanderlust is ingrained, and in less than three...
California
Contest is now closed, thanks for entering! Congrats to Heather Nielsen! Please email bricoleurknits@gmail.com to claim your prizes.  Have you heard? I'm a West Coast girl now! Now, don't get me wrong, I'm still rooting for the Red Sox and missing Rhode Island clam cakes something fierce, but I'm starting to love my new home here in Seattle. The stunning views, the...
Concetta
When I first met creative wonder Larissa Brown, she told me that she was working on a book called My Grandmother's Knitting. I instantly fell for her gumption. Her book is going to offer a gorgeous counterpart to the countless, careless, LAZY instances of journalists saying "This is not your grandmother's knitting…" This book says, "Hell YES this is my...
Hothouse Tomato
Dear readers, I am BEACH BOUND. And I couldn't be happier about it. I originally wanted to photograph what I packed so I could share it with you, but I am lucky I got out of the door at all! I tend to pack for trips the way a costumer might style a movie wardrobe. I pick a character or era and pack for that. My schizoid closet can make packing a chore, so I love this organizing principle....
Mixt
The Interweave Knits Weekend 2011 preview just went live, and I'm so happy to be in this issue. It is my first time in IK, actually, and it's really just a simple little thing, but I'm still pretty proud!  I contributed an extra-long cowl that I am calling the Mixt Cowl. I used Berroco Boboli, and I had so much fun watching the colors change, it seemed like each stitch was a...
3 tags
Bittersweet
I can finally share the last bit of work I did for Berroco! Today is what is known at Berroco Inc. as Switchover Day, which means that all of the new pattern booklets and yarns have been posted and are ready to be ogled! Take a look here (this theme makes links pretty covert, but just hover your mouse above the word 'here' and you'll see it). The design team is at TNNA, and...
Stephanie
My brand new dress form, Stéphanie*, named after a character from Michel Gondry's gorgeous La Science des revês, or The Science of Sleep. My little atelier is complete and now the work begins in earnest… "I love her because she makes things. You know? She makes things with her hands. It's as if her synapses was married directly to her fingers [wiggles fingers]. Like this. In this...
It starts with a sketch
Greetings! In my last post I alluded to news (scroll down to read my tips on sketching, or read on to hear my announcement). It isn't exactly a secret at this point, but I would love to officially announce that I am working on a book!! I am pretty much the last of my cohort to do so, but I'm so glad to be doing it now with Melanie Falick at Stewart, Tabori & Chang. I've been...
Muscle memory
Well, HELLO. I'm sitting here wondering if blogging is like riding a bicycle, but muscle memory is taking its sweet time to kick in, so I'll just start typing… It has been quite awhile since I've blogged on my own, and truth be told, I sort of fell in love with micro-blogging via Twitter in the past couple of years. My duties at Berroco kept me so busy that I came to view...